Brussels: 21 February 2017
Sometimes the way we think prevents us from accomplishing goals, coping with stress, being creative or just living a great life! In this Serious Waffle Session, three experts (and a supporting violinist or two) will each have 15 minutes to teach you something (and ideally three things) new about how rethinking thinking can lead to a better life. Join us, learn about yourself and have a great evening!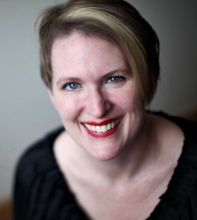 Creating Your Future History: D-Day Lessons for Every Day by Erin Meyer
How can an event that happened 70+ years ago teach you valuable lessons for today's unpredictable world? To thrive in the coming years you must prepare for an unknown future using skills and technology not yet developed to meet challenges not yet defined. Sound impossible? The Allied landing in Normandy, France on June 6, 1944 exemplifies how to achieve something when nothing in your current circumstances says it's possible.
The past is a roadmap to navigate today.
About Erin
Weaving together degrees in WWII history and cultural anthropology with visual and spoken arts, I use the past as a portal to address today's challenges in innovation and leadership. Currently creating a visual art book on the lessons of D-Day, I speak on platforms around the world about how our understanding of the past influences the future history we create today.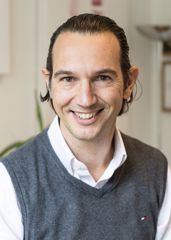 Reaset or not to reaset that is the question? by Tom Meyers
When humankind first walked this earth it adapted itself to the environment until it saw the light and started to adapt its environment to its needs. However, in recent years technology has allowed us to modify our environment so effectively that our environment changes at a higher rate than we can cope with. The engendered conflict is the main cause of stress and 90% of all diseases.
The return of ease is now or never, your life depends on it.
About Tom
Tom is an osteopath, stress coach and visionary in the field of health and wellbeing. He runs a private health practice and gives presentations on the topic of 'Stress' and workshops on the 'Reaset Approach', a novel manual body-mind and educational health approach he developed. Currently he's writing his first self-help book in which he interlaces soul-purpose, personal development, health and ******* into a compelling self-help guide to thrive.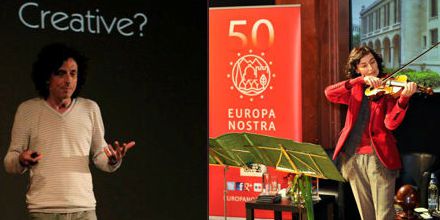 Harnessing the Power of the Imagination by Jeffrey Baumgartner and Olga Guy
Would you like to be more creative? Forget brainstorming and other so-called creativity tools. Creativity comes from the imagination. In this experimental, musical talk, you will learn how to rethink and revisualise situations in your imagination so that you can come up with creative ideas as easily as you did when you were a child.
About Jeffrey
Jeffrey is the author of four books, an occasional keynote speaker on creativity and the co-founder of the Imagination Club and the Brussels Imagination Club. You can learn more about him and his work at CreativeJeffrey.com
About Olga
Olga Guy is a Belgian violinist of Russian origin. She gave her first concert as soloist with orchestra at the age of 8 and has studied music, arts, design, philosophy and psychology in Russia and Europe. Today, Olga performs in Europe and globally. In 2012, her album with the 6 Sonatas for violin of Eugene YSAYE was published by ARION Paris in collaboration with AMG and Believe Digital London. Olga plays baroque, classic, modern and world music.
Practical Information
When? Tuesday, 21 February 2017 from 18h30-21h00 - First talk at 19h00
Where? Transforma BXL Avenue Jules Bordet 13, 1140 Evere - Click for map
Register
Only €12 if you book on-line or €15 at the door.
On-line booking at http://www.imaginationclub.org/brussels/serious_waffle_rethinking_thinking.php